Introduction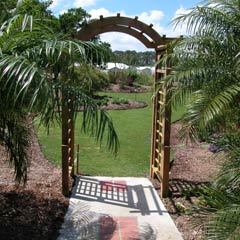 Welcome to the Virtual Garden Tour of the Indian River Research and Education Center. You can navigate this site using the links in the left-hand menu. General information is provided in the menu bar at the top of the page.
This site was developed by Sandra Wilson and Elli Danielson with a grant from the Office of Information Technology at the University of Florida, with technical support provided by the Center for Instructional Technology and Training and The Office of Academic Technology.
Users on dial-up connections may experience some delay in loading QuickTime panoramas. The download time is as low as possible while still maintaining enough quality to assure a good user experience. Please be patient while panoramas load.